Top 1% of agents in North America
August Home Group Team
Lauren Apicella and her team are highly regarded and accomplished real estate agents specializing in Chicagoland and Southwest Florida. With nearly a decade of experience and a top 1% ranking among agents in North America, they are known for their exceptional service, communication, and strong negotiation skills.
REALTOR®
Lauren
Apicella
Email:
Phone:
REALTOR®
Angela
Ramos
Email:
Phone:
FEATURED
COMMUNITIES
Find out everything you need to know about our local home sales, schools, businesses, and more.
FEATURED
COMMUNITIES
Find out everything you need to know about our local home sales, schools, businesses, and more.
Real Estate Guides For
Everyone!
This isn't just a job, it's our life. What drives us is helping you realize your goals and we are always eager to address and prioritize the things you are looking to achieve. Bottom line, we are here to help guide you to the best opportunities, and not just what's most convenient.
Who We Are?
The real estate market is forever changing, and to navigate these changes it is important to have an experienced agent on your side who understand the complexities of the market. Melanie works closely with her clients, guiding them through the evolving details and intricacies of any transaction while making sure to remain reliable, clear, and communicative throughout. She feels every transaction is unique and the uniqueness is what makes her job challenging and yet rewarding.
Client Stories

"Lauren Apicella from August Home Group helped my partner and I buy our first home. The same day that I received an email with the listing, Lauren was able to meet us for a viewing and put in an offer. She was there every step of the way - she set up
…
and was present for inspection, followed through with inspection-related fixes, facilitated information back and forth with the sellers, continually contacted our mortgage lenders to ensure our timeline for closing, provided information to set up utilities, answered all questions quickly along the way, and she sat right by our side at closing. We are so grateful for Lauren's help in getting us our first home."

"Angela was a great realtor to work with. When the market was hot she never gave up finding my dream home. I was extremely picky and she remained patient with me and made a stressful experience, stress free. I will be definitely recommending Angela an
…
d Lauren to all my family and friends. It was an absolute smooth process from start to finish. You can't go wrong with Angela and Lauren!!"

"We recently bought a house with August Home Group. Our realtor, Angela was exceptional from the very first step. She was extremely professional, responsive, knowledgeable, personable and the list goes on and on. We will only be using Angela for any a
…
nd all of our real estate needs from here on out."

"Lauren helped my husband and I find our dream home while also selling our condo. Although the market was moving fast, I never felt pressured by Lauren to make an offer on something we didn't absolutely love. She was amazingly responsive, and even for
…
the house we ended up getting I texted her on a weekend to say we wanted to see it, and the next day we had an early appointment. There was another offer on the house by then, and her quick action was instrumental in us putting in an offer and having it accepted. Speaking of the selling/buying process, it was a breeze! I hope to not move again for a long time, but I will recommend Lauren to anyone."

"Lauren is a great realtor and really look at for us and made sure we understood what was going on. Highly recommend her to either sell your house or buy."

"A friend who's worked with Lauren recommended her - "Her stuff does NOT stay on the market!"This turned our 100% true for me - after one day on the market and one showing, I had my buyer! Other realtors were skeptical about my price range, but Lauren
…
had confidence, and she got me my asking price.We found my house one week later, after two showings. Lauren enjoys negotiating and helped me get the price I was after. She never got impatient with me when I got stressed or fussy, and her calm and warmth always made me feel better.At my closing, she went to bat for me when my seller tried to bail on some repairs he'd agreed to do. She's poised and powerful, and she helped me hold it together through that 11th hour freakout. I ended up getting a credit for the agreed-upon repair and got all moved in as planned.I can't ever say enough about how positive this experience has been. I'll be talking up Lauren to everyone I meet who's looking to buy or sell. She's amazing."

"Lauren is a way to go!!!. She really knows the area and the steps that needs to be done for the buyer/selling perspectives. She made our lives really easy and was very patient with all the questions we asked. Being for another country, the process of
…
buying a home was a little be overwhelming for us, and Lauren explaining everything in a really easy way!. I really appreciate all she did for us."

"Lauren is very knowledgable and professional. However, she is also very personable. I felt like I was working with a really good friend. She is responsive and truly looks out for her client. She worked with all parties and made sure things would g
…
o smoothly for me. I will highly recommend her services and plan on working with her again."

"Lauren was professional, but not to the level where our home search felt impersonal.She was awesome an awesone guide during our home search with quick, precise, and helpful information every step of the process."

"Lauren did such a wonderful job of explaining the process for us as first-time home buyers! She was thorough and knew the right questions to ask when helping us narrow down our choices. We highly recommend her!"
© Zillow, Inc., 2006-2016. Use is subject to Terms of Use What's a Zestimate?
Featured Articles
Stay updated with latest real estate advice.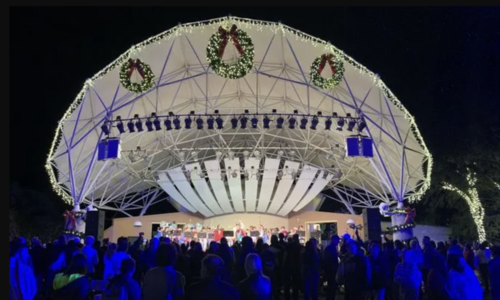 The holiday season is here, and what better way to immerse yourself in the spirit than by joining …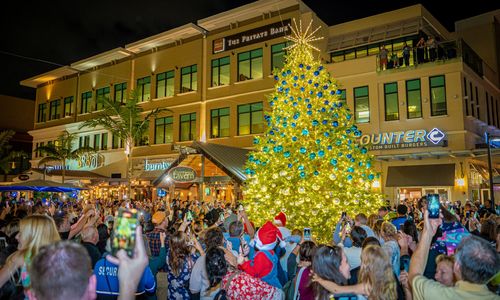 The holiday season is upon us, and with it comes the traditions that fill our hearts with warmth. …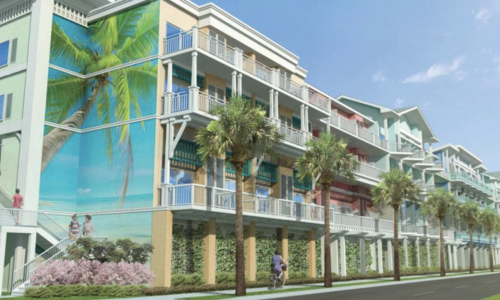 Are you ready for a slice of paradise this holiday season? Margaritaville Fort Myers Beach, a Caribbean-themed resort …