If you're on the hunt for the perfect blend of delicious food, live music, fun games, and cold beverages, look no further! Backyard Social is having their grand opening Thursday, October 19 in Fort Myers. 
Why Backyard Social is Buzzing – Located just 15 minutes away from the SWFL Airport, this gem is on Ben Hill Griffin Parkway, north of Alico Road. Backyard Social will include 8 food trucks stand ready to satisfy any genre. From BBQ, Greek, Mexican, Venezuelan dishes to fresh seafood, the choice is yours! And for those with a sweet tooth? The famed Love Boat is opening its 6th location inside.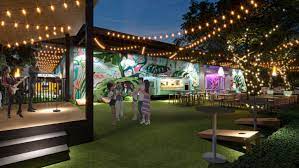 More than Just Food & Music – Backyard Social isn't just about the grub and tunes; it's an experience! Founder Baum is aiming to infuse a touch of the "Big City" into Fort Myers by introducing high-tech games like dartsee and Duckpin. So, as you sip on those cocktails, there's plenty of entertainment to dive into!
Community First – Baum, a seasoned entrepreneur with over 13 years of operating eateries and bars across Florida, envisioned Backyard Social as more than just a business. It was about building a community. Local food trucks are finding new audiences, but the community engagement doesn't stop there. The venue is gearing up to host charity events, collaborating with local organizations to champion significant causes. Every purchase of their silicon cup supports Captains for Clean Water, emphasizing Baum's commitment to pristine waters. As he puts it, "We want to help them in any way to make sure our waters are clean."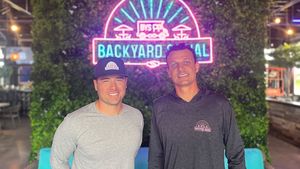 So, whether you're a local, a tourist, or somewhere in-between, Backyard Social is setting the stage to be the heart of Fort Myers – and we are so excited for this to open!! 🍁🎶🍹🍔🎯