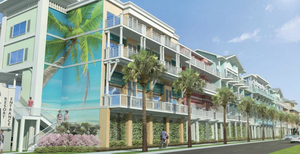 Are you ready for a slice of paradise this holiday season? Margaritaville Fort Myers Beach, a Caribbean-themed resort that spans 7 acres on Estero Island, is now accepting reservations starting December 21st. This exciting development is a significant boost for the local economy, especially in the wake of Hurricane Ian that hit Fort Myers in September 2022. Margaritaville is set to create approximately 200 jobs on the island. By partnering with local businesses and sourcing goods and services locally, the resort aims to stimulate the Estero Island economy and contribute positively to the community.
Fins Up! Beach Club: At the heart of the resort is the Fins Up! Beach Club. This pool area features a lagoon-style pool overlooking the Gulf of Mexico, surrounded by a spacious deck with comfortable seating. It's a perfect spot for a day of relaxation under the sun. The 5 o'Clock Somewhere Bar & Grill nearby offers a selection of food and beverages, including their signature frozen drinks. Adding to the ambiance is daily live music, allowing guests to enjoy entertainment right from their cabanas or reserved seating.
For those who prefer the beach, there are chaise lounges and umbrellas available on the sand. An excellent way to end the day is by watching the captivating sunset over the Gulf.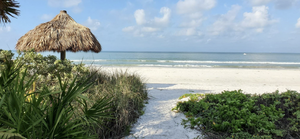 Access to the Fins Up! Beach Club is exclusive to registered resort guests, with entry regulated through wristbands. The number of wristbands issued is based on the room type booked, ensuring a comfortable and exclusive experience for guests.
Watersports and Spa: For the more adventurous guests, the resort offers thrilling watersports activities like jet skiing and parasailing. After a day filled with excitement, guests can retreat to the St. Somewhere Spa. This sanctuary-like space provides a range of services including massages, facials, and other body treatments, ideal for unwinding and recharging.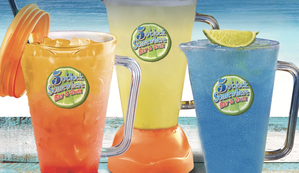 Future Access for Locals: The resort plans to offer day passes to the Fins Up! Beach Club for locals and neighbors in the future, extending the opportunity to enjoy these facilities to the broader community.
A Bridge to Beachside Bliss: Margaritaville stands out with its unique architecture, featuring over 250 rooms and an elevated bridge. This bridge, an architectural marvel, stretches over Estero Blvd and leads directly to the beach, offering a safe and scenic route for guests.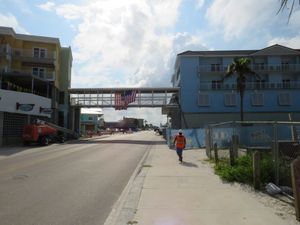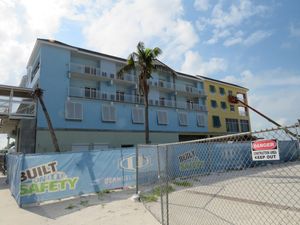 Your Holiday Getaway Awaits: Don't miss the chance to be among the first guests to experience this tropical getaway. Margaritaville Fort Myers Beach is the perfect place to unwind, celebrate, and create unforgettable memories!
Check Out their Website for Reservations and more info! https://www.margaritavilleresorts.com/margaritaville-beach-resort-fort-myers-beach